Sponsored by the Sisters of Mercy, Cranaleith offers a contemplative space for all those seeking wholeness and transformation for themselves and society. We are committed to making Cranaleith accessible to all, especially to persons who are poor and those who work in solidarity with them. We seek to invite those at the center of need and those at the center of influence to reflection, reverent dialogue and meaningful paertnerships. We extend a warm welcome to persons of every faith, culture and circumstance who wish to deepen their spiritual journey, and to organizations whose purposes are consistent with the ethos of the Center.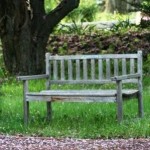 Sabbath
Persons are welcome to spend sabbath time rediscovering rhythms of life in harmony with creation. Individuals can come for quiet days, an overnight, a weekend or longer stays.
Overnight
Overnight accommodations are possible for up to 13 persons. We have 7 private rooms and 3 double rooms. All guest rooms have views of the surrounding landscape with the natural beauty unique to each season. For groups or individuals desiring a private space, Cranaleith can offer a self-contained area, including 5 guest rooms, 2 bathrooms with showers, and a dining area, kitchenette and living room.
Spiritual Direction
Those who would like to meet with a qualified spiritual director, who serves as a listener, companion and guide, are welcome to arrange for spiritual direction with a staff member at a mutually convenient time. Silent Directed Retreats can be scheduled throughout the year.
Group Retreats/Conferences
Cranaleith's new Education & Conference Center can accommodate groups up to 60 for meetings and meals. Staff members are available to design a retreat in response to your group's needs. Groups are also welcome to bring their own presenter or facilitator. Rates are negotiated, depending on the size and nature of the group.
Leadership Development
The Center offers Leadership Groups the opportunity to go apart and tap into the deeper wisdom that arises when attention is released from the "urgencies" of everyday. Staff are available to facilitate reflection, planning and ongoing learning. Private residential and meeting space can be reserved for leadership groups of 5-6 persons.
Outreach
Sr. Marie Michele Donnelly, RSM, and Sr. Mary Anne Nolan, RSM, of Mercy Spiritual Ministries are available to provide spiritual programs at your site. For more information, call 610-527-4072.
Rates
Please call us at 215-934-6206 to discuss current rates and available dates for retreats, spiritual direction or group meetings.